Join women from all around the globe for a Journey into what it truly means
to Live, Love and Lead from your Feminine Power.
Are you ready to Restore Your soulful Sexuality, Embody Your Feminine Power,
Own your Worth as a Leader & Create Your Legacy of Love?
Welcome Sister!
It's an honor to have you here.
We believe that you are a Leader.
YES YOU!
We believe you hold a Key that is needed to unlock the doors to thrive on this beautiful Planet.
The Planet urgently needs that we change radically the way we live, that we embody a new way that honours our bodies, our hearts, the Earth and each other.
Either you have consciously been seeking out this kind of support to step into your inner Leader, Healer and Artist, or you got here guided by your Soul remembering…
You are Home.
Self Healing, Feminine Leadership and Sisterhood!
This is A Monthly Membership based Training for Women who are ready to
step into their Purpose-Aligned Lives and create massive impact in the world.
IT'S TIME FOR DEEP EMOTIONAL, SEXUAL AND SOUL HEALING FOR WOMEN.
This is a sacred space for any woman, who is done with suffering, shame, scarcity and disowning her power.
Embody Feminine Leadership is a road map that goes beyond healing our own disempowerment.
It is a proven holistic system that initiates Women into re-aligning with their Whole Being - Mind, Body, Emotions and Soul.
It's about birthing a rapid feminine healing on the planet, so that we can rise collectively and change our lives and the world around us.
The world will be saved by the conscious woman
Its time for the Feminine
Here's what YOU'LL RECEIVE EACH MONTH AS PART OF YOUR
EmBody Feminine Leadership Membership:
LIFETIME ACCESS to the Embody Feminine Leadership Online Training

VALUE: $1997

1 x 90 minute live training with Layla El Khadri (includes teaching, embodiment practices and laser coaching)

1 x 90 minute live training with Lillie Claire Love (includes teaching, embodiment practices and laser coaching)

Topics: Feminine Leadership, power, sensuality, manifestation, alignment, mindset, inner child healing, relationships, communication, money, business and more!

VALUE: $997

1 x Bonus FB Live Q&A session with Layla & Lillie - bring your burning questions and get breakthroughs!

1 x Bonus Live Guest Expert Call

(Experts share their wisdom on all things Feminine Leadership, Hormonal Health, Working with Your Moon Cycle, Soul-Aligned Business, Money Mindset and Conscious relating with the Masculine!)

VALUE: $997

Private access to a Embody Feminine Leadership FACEBOOK membership only portal.

VALUE: Priceless
The total value of the monthly coaching calls is $3,991.
We are launching this Membership at a very special price of only $333 to get Lifetime Access to the Online Course
plus a bonus 3 months of Live Membership Calls, and only $55/month for continued monthly access after that.
>>> plus A % of your investment will go to our sponsorship fund to support women in need <<<
Woohoo! Talk about value.
We want you to rise, sister, and now you can. No excuses.
By clicking above, I understand that I will be charged a ONE TIME fee of US$333 for Instant Lifetime Access to the Embody Feminine Leadership Online Course and 3 months access of Live Calls in the Membership. For the 4th month I will only pay US$55/month for my continued Embody Feminine Leadership Membership with full access to the calls and coaching. I acknowledge that I can cancel my membership at any time after the initial 3 month commitment ($333 total), with 14 days written notice before my next $55 payment by emailing info@laylaelkhadri.com.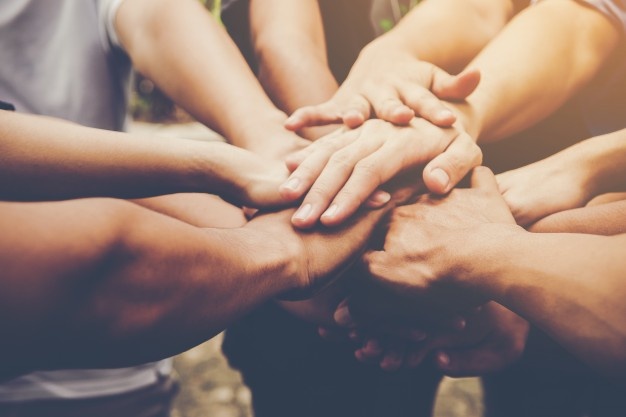 Payment plan! Making it affordable for all women!
We want to make sure all women who are committed to this journey of transformation can have access to the Membership.
We have created a payment plan for you! Insead of $33 upfront you can spread it over 3 monthly payments of $111. When you use the PP you are committing to the Membership for 3 months. You can cancel anytime after the initial 3 month investment, though we don't think you will want to!
If you ever cancel after the initial commitment then you will still have lifetime access to the Embody Feminine Leadership Online Training! You will however lose access to the Private FB Portal with the Live Monthly calls and Guest trainings. After the initial 3 month PP you will continue the journey for the regular $55 a month.

Get in now as these prices will not stay this low for long.
If you want to:
Redefine Yourself - Discover Your Gift - Heal Your Heart
do a tedX talk - Write and Publish Your Book - Launch Your Program
get paid to Speak on Stages- Raise Your Financial Frequency
Awaken Your Sexuality - Magnetise Your Soul Mate
The RoadMap
We have created a road map to embody feminine leadership. it has proven to work over and over again in our own lives and the lives of thousands of women around the world.
Feminine Leadership requires a holistic approach to living and leading - it includes embracing our vulnerability and working in creative collaboration with others.
It is not for those who are committed to holding onto the old patriarchal dominated paradigm that leaves our bodies struggling with autoimmune disease, our minds wrought with anxiety and our intimate lives numb and unfulfilling.
We deep dive into each Pillar and give you the understanding behind how it works. The real key to our successful model is the magnitude of Embodiment practices we teach and guide you through.
This will get you out of your head and into your own innate intelligence.
Here are the basics of our Map we will be taking you through:
Peace
Mindset
Rewiring the Subconscious Brain
Mind-Body-Emotion connection
Re-programming limiting beliefs
Inner Child Healing

Power
Emotional Reset
Manage your emotions & reactions
Knowing Your Values
Owning Your Voice
Living from your Core Confidence

Prosperity
Wealth Reset
Clear Money blocks
Money Consciousness Rewiring
Expand Your Capacity
Pleasure
Body Reset
The Antidote to Stress & Fear
Awakening Sexuality
Rebalancing your hormonal cycle
Healing your relationship to Receiving
Purpose
VISION Reset
Your Message
Your Visibility
Your Impact
Partnership
Relationship Reset
Conscious Communication
Intimacy & Sexuality
Relationship by Design
With this kind of Sisterhood Support, Anything is Possible for You!
Babe, here is the thing. We serve a lot of women and they are stepping up to transform their own life and the lives around them.
Our International Embody Feminine Leadership Retreats sell out within the month of being announced, and our private coaching packages are an equally significant investment. If you have been wanting to work with us but have been holding back because of money, now is your time. $333 (or $111 x 3) and then optional continued $55 a month for access to our transformative coaching is crazy. It probably will not stay this price for long. If you get in now we will be honoring you as a founding member and keeping this price for you.
So Sister, what do you feel?
Are you ready to Embody Your Feminine Leadership?
Sign up now for Access to the Online Course and Live mastermind Membership!
Need Paypal instead?