Embody Feminine Leadership
~ Sexuality ~ Creativity ~ Purpose ~ Radiance
~ Speak your Truth ~
Guess what? YOU are a Leader.
Whether you are leading a Business, a Family, a Movement, or your One Precious Life,
the World needs your Embodied Feminine Leadership NOW!
It is time to rise up as the Speaker, Healer, Teacher, Artist and Leader that you are!
You ARE ready to step into the spotlight as a powerful Leader…
and you don't have to do it alone.
The Embody Feminine Leadership Retreat is the ultimate Mastermind for female leaders.
This is an intensive immersion into the practices that any effective Feminine Leader must master to lead with the power, grace, and compassion that this world needs.
We are living in potent times of transformation; Women all around the globe are awakening to their own power; not only their rights and voice, but also their feminine essence and its expression - that for so long has been ignored and suppressed.
In this journey the focus is on birthing your Leadership into the world the Feminine way, which is the most powerful way because it's the essence of who we are as women.
So many of us have exhausted ourselves by conforming to the masculine dominated model of leadership… We have been all-too-well trained to value strategic force, reason, directiveness, and self sufficiency.
We feel tied to notions of "discipline" which labors at the expense of the body, and "progress" which seeks its goals at whatever cost. We end up sick and tired, often struggling to keep the juice alive in our romantic relationships, our sexuality and even our emotional wellbeing.
None of the Masculine qualities can find healthy expression without the Feminine to counterbalance.
The feminine essence is compassion, creativity and collaboration.
She is our nourishment in times of scarcity.
She is inclusive in times of division.
She is a peaceful haven in times of violence.
The feminine compass is guided by intuition and care for our mother earth and the next seven generations.
We dream to create lives full of meaning, purpose, and joy. We seek to reconnect with self, unlock the deep wisdom within, and find the way to create the world we wish to live in. We understand that the work must happen in our inner depths for things to change around us.
We know this world needs us Women to wake up and bring back the Feminine way, so balance can be restored with an integrated and healthy inner Masculine.
Embody Feminine Leadership is a full training designed to guide women to reconnect with the source of their feminine power. Through embodiment practices, meditation, and breath, as well as mentorship, mastermind, and mindfulness.
Merging ancient wisdom with cutting-edge cognitive and somatic tools, we have developed a holistic system that helps women reconnect with their pleasure and purpose; heal sexual trauma; rewire belief systems and create a mindset of success.
During this 6 day retreat, we will dive deep in the Heroine's journey; the healing with our Feminine and reconciliation with our inner and the outer Masculine. Together we will harness our unique gifts and rise to share them courageously with the world.
This is for you if:
✓ You are a high-achieving woman, ready to lead from a space of feeling supported and well resourced, ending the cycle of Burnout that so many Women experience while trying to "do it all"
✓ You are a Leader who is showing up big in the world and need a space where you don't have to be "on" or the one leading.
✓ You are ready to be seen, appreciated and celebrated for your gifts, skills and healing Presence
✓ You are ready to show up for your clients, family and/or community as completely vulnerable, raw and human without the need to wear some "Success" mask and constantly pretend to "have it all together."
✓ You long to feel anchored in your body, safe to experience deep pleasure, flow and effortless magnetism
✓ You are ready to reconnect with your Feminine wisdom and trust your Intuition
✓ You are here to harvest the gold from your life experiences, transforming your pain into purpose and living your most powerful life in the present
✓ You know you have a message a to share with the world - you are ready to create space for it to come through, to craft it and be uplifted by a supportive network to share it with the world
✓ You want to truly have it all, without sacrifice. By consciously designing your business, lifestyle, and living location, aligning with your life partner and your chosen tribe, you give birth to your life exactly the way you always dreamed it.
✓ You're ready to claim your Sovereign inner Queen and council with other powerful Queens.
✓ You feel your heart pounding, butterflies in your belly, or a fire in your spirit reading this!
What you can expect
‣‣‣ A safe container to come to terms with our inherited mistrust of the Feminine and other women and transform jealousy and competition into support and sisterhood.
‣‣‣ An opportunity to make peace with our inner Masculine and nourish him with our inner Feminine. When we do this we naturally embrace our ambition, our drive, our desire to penetrate life, in healthy balance!
‣‣‣ A space to unlock and anchor your own unique creation: the book you have been wanting to write, your next music album, your film or Ted Talk, or that project you've been wanting to birth into the world, crafting your Leadership platform, envisioning your 2020 and beyond!
‣‣‣ We will all leave the Retreat with a clear path on what our next step is on coming out into the world and a deep sense of anchored inner trust that we have all we need—within and around us—to create it.
‣‣‣ A journey, held in a sisterhood of like-minded and like-hearted women who will bear witness to your blossoming, be nourished by your gifts, and hold you accountable to your greatness.


This is the year to give yourself a delicious deep dive into the core elements of new paradigm Embodied Feminine Leadership!
PRACTICES:
•EMBODIMENT PRACTICES ~ Transformational Dance, Shakti Yoga, Jade Egg work, Breathwork
• VOICE ACTIVATION ~ Clear old and collective programs to Free Your Voice and let your Message Shine
•TANTRA INITIATIONS ~ Self Healing modalities that Awaken Your Feminine Creative Power
•SISTERHOOD HEALING ~ New paradigm Leadership from the Risen Feminine requires deep trust in the sisterhood. Let's clear mother/sister wounds together and for our collective
•MASTERMIND ~ Explore, create, discover and receive insights, ideas and initiations through a powerful group of like minded sisters
•REJUVENATE ~ Time and space for nourishing rest in a gorgeous nature setting overflowing with life force
• ORGANIC FOOD ~ Nourish your body with high vibe live foods and juices for greater soul attunement
And…
•SPOTLIGHT IS ON YOU BABE ~ For those willing to bare your Sacred Soul, be witnessed and celebrated in your Radiance, your Presence, your Gifts, your Mastery, your Vulnerability, your Leadership!
We will each (consensually) get to share, storytell or simply be seen for who we are and our contribution in this world!!
Where and When?

October 6th to 11th. The Hamptons, New York.
We have the exquisite pleasure to be hosted in an amazing private Island off the coast of New York, filled with beauty and elegance. Private rooms and shared rooms are available. Full board is included.
Here is a little peek of the accommodation:
Lillie is a Feminine Empowerment Activator, a Relationship Coach, a Writer, Speaker and Leader.
She began her in-depth training and certifications in 2010 spanning across Eastern and Western modalities of Tantra, Hatha Yoga, Neuroplasticity, Non-Violent-Communication (NVC) and Shamanic Somatic Sexual Therapy.
She works with women and couples on reclaiming their Sovereignty in all capacities - sexually, emotionally, financially, creatively, and relationally.
Her understanding of the need for Somatic cellular healing to transform on a collective level guides people to get out of their heads, and into their bodies where their peace, pleasure, power, purpose and prosperity lives.
She stands for equality, expression and healing of both Feminine and Masculine dynamics within all human beings and honoring our our Great Mother Earth.
Through her own healing to overcome sexual trauma, complex-PTSD, anger, addiction and codependency, Lillie shares her knowledge from a deep place of compassion and experience.
Layla is a Transformational Coach and Author, Artist, International Speaker and Somatic Therapist, deeply committed to inspiring humanity to wake up and rise!
Through her art and work, Layla is igniting a new generation of world leaders and changemakers to reclaim their voice and create a new way of living with personal freedom and embodied wisdom.
She has dedicated half a decade to diving deep and absorbing the wisdom of Ancient Traditions and cutting edge Therapies. Creating a powerful work methodology that bridges Mindset and Embodiment for lasting Transformation.
She will help you Catalyze your potential and Embody your Authentic Essence.
Layla is the Creator of the beautiful film "RISE of the Feminine" which hit half a million views in just one month (watch it here!).
She is so excited to Rise with you this Year in New York!
"Coming to this retreat, I realized that I still had a lot of fears and anxieties around women being together, about showing myself completely in front of women, about being complete vulnerable in a group of women.
Embodying feminine leadership to me, is about entering a state of creation that respects the way feminine energy creates. It is about leaving what I have learned for so many years, which is doing from the mind."
- Emilie
"It really feels like life changing for me, it feels like letting in the nurturing and love that I've been craving and it has me feel like I can go out and do anything that I want to do."
- Kristina
"I feel a sense of energy I've never felt before. It's not a recharge because it's something that's new.
As a person of color, coming into an environment that I was one of the few, usually makes me feel out of place or more self-conscious. But, I didn't feel out of place. I felt very seen. I felt honored."
- Bovary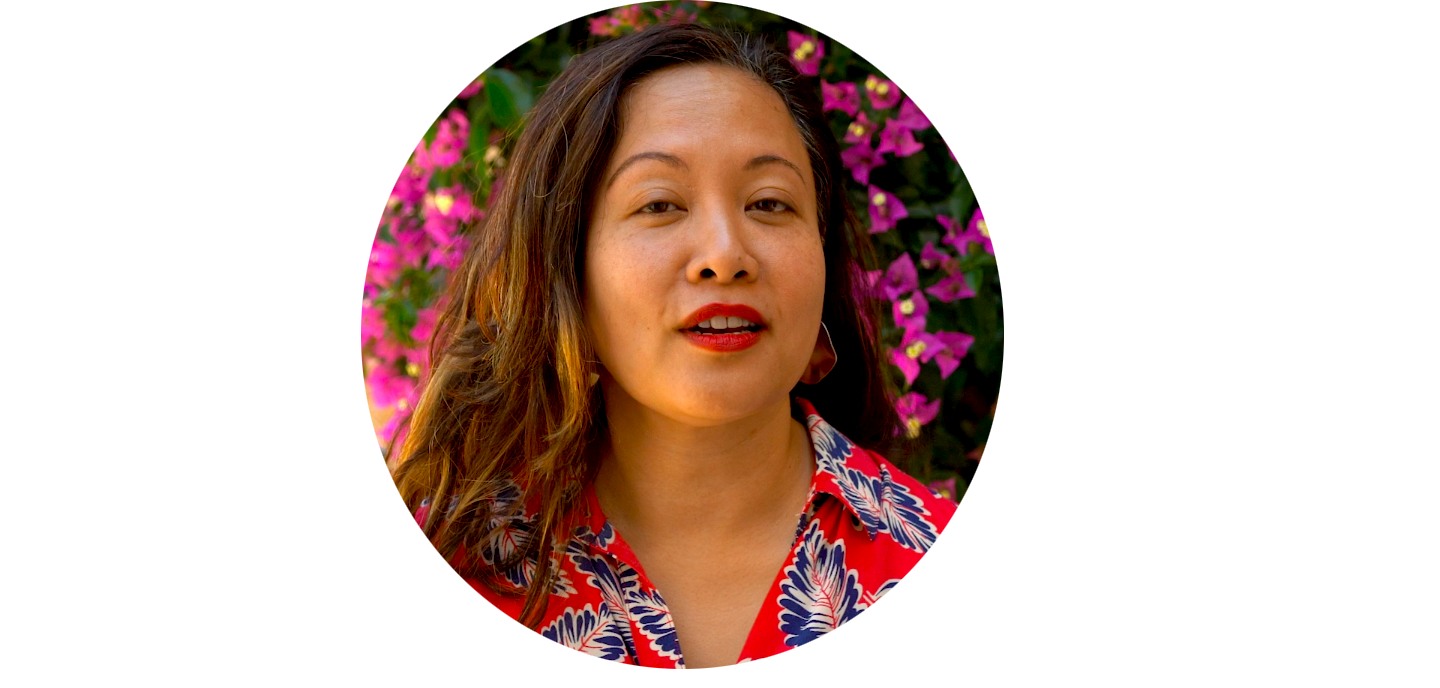 "I don't just learn how to be a better female leader but I also get to discover me, being as a woman, and embracing myself, my sexuality, my acceptance."
- Jashida
GUIDELINES
All activities are optional of course, but 'participation' is required to keep the intimate circle safe. Participation means that even if you choose to sit out from engaging in doing a certain practice, you are still showing up to be present for your sisters and self.
You can do this by being physically present, witnessing, sharing your experience in discussions and asking questions from a space of curiosity. Everything that is shared in the Retreat is sacred and safe. It is all confidential. And of course if you need extra rest then let the circle know and take care of yourself.
Your Investment
The total cost includes 6 days, 5 nights of luxury accommodation (flight not included), all healthy meals and
Embodied Feminine Leadership, Tantra and Embodiment Training.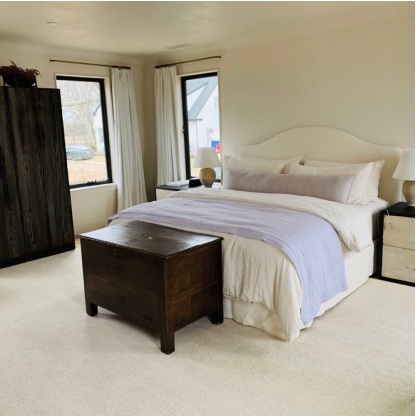 This means you will be sharing a King bed and Bathroom with another sister.
$3,400 USD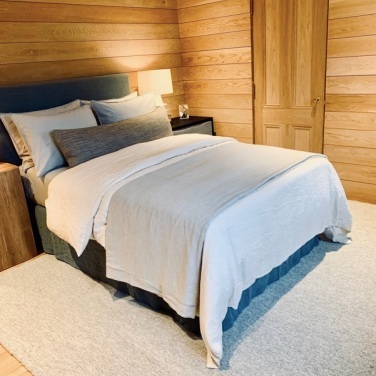 This is your own room, your own bathroom, pure luxury!
$4,000 USD
Join us now, we have limited spaces to keep this a potent container!
6-11th October 2019
The Hamptons, New York